Serene S.Y. Chow 周兆盈*
Shareholder
Profile
Serene has a solicitor's practice focused on real estate with emphasis on commercial real estate transactions and commercial leasing, acquisitions and sales, financing and property development.  Her clients range from individuals and privately-held companies to major investors and real estate developers.
Serene was born in Hong Kong and speaks fluent Cantonese and Mandarin.  Serene has the cultural understanding to bridge gaps and facilitate business in Vancouver for clients from Asia.  As part of many real estate related transactions, Serene works closely with counsel in Hong Kong, Guangzhou, Beijing and Shanghai.
Serene's approach is to provide streamlined, practical and goal-focused solutions. In addition to legal work, Serene is also very active in her community and is a mentor to many Chinese law students and associates. In 2011, she formed the Federation of Asian Canadian Lawyers BC chapter and regularly speaks on various aspects of the local Asian Canadian legal landscape to a broad range of professional groups.
Education
University of British Columbia, B.A.
University of British Columbia, LL.B.
Year of Call: 2009 (B.C.)
Video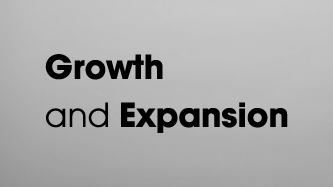 Professional Activities
Past President, Federation of Asian Canadian Lawyers (BC Chapter)
Past FACL BC Representative, Local County and Bar Presidents, Canadian Bar Association
Long-term Mentor, CBA & UBC Faculty of Law Student Mentorship Program
Long-term Mentor, CBA BC Women Lawyers Forum Mentoring Program
Member, Christian Legal Fellowship (Canada)
Member, Hong Kong-Canada Business Association (Vancouver)
Member, Vancouver Bar Association
Blog
Publications
UBC Department of Asian Studies – Alumni Spotlight (2014)
Representative Transactions
Acquisition of land and processing plants in BC Interior and Metro Vancouver
Acquisition, development and marketing of mixed use strata property project
Acquisition and sale of Metro Vancouver commercial property portfolios and rental apartment portfolios
Financing of investment and development properties
Commercial lease negotiations and sale of office buildings and shopping complexes
---
Testimonials
"Our company has used Boughton Law over many years for commercial real estate legal advice. The firm recently introduced us to Serene Chow in connection with our sale of a major property. Throughout the sale process, Serene maintained Boughton's Law's very high standards of excellence. I am very impressed with her ready knowledge, her work ethic and her ability to deal with us, as if we are always top-of-mind in her very busy days. Serene validated our decision to use Boughton Law for our real estate legal work."