Heather Craig*
Associate Counsel
Profile
Heather is a member of Boughton Law's Litigation Group, practicing in the areas of commercial litigation, securities risk management and compliance, civil litigation and estate litigation.
Heather advises private and corporate clients on a broad range of commercial litigation matters.
She also advises self-regulatory organizations in disciplinary and compliance matters.
With over 20 years of experience, Heather provides litigation support and advice to both private and public companies, financial services groups, investment dealers and advisors in civil, regulatory and compliance matters. She has appeared as counsel before regulatory organizations in the securities field including the British Columbia Securities Commission, Investment Industry Regulatory Organization of Canada and the Mutual Fund Dealers Association.
As part of Heather's civil litigation practice she has represented beneficiaries, executors (including corporate trustees) in all manner of disputes arising out of estates. This includes contested wills, the interpretation of wills, Wills Variation Act claims, challenges to prior property transfers and matters involving estate administration and trustee accounting.
Heather has appeared as counsel before the Supreme Court of British Columbia, the Court of Appeal and the Supreme Court of Canada.
Education
University of Calgary, B.A. (1992)
Dalhousie University, LL.B. (1995)
Year of Call: 1996 (B.C.)
Video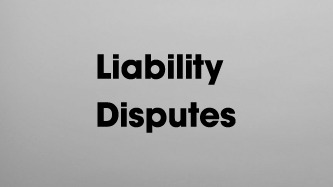 Professional Activities
Regular speaker and lecturer on regulatory and compliance issues relevant to the securities and brokerage industry
Speaking Engagements
Speaker and author, Kerr v. Danier Leather Case Study and Practical Impact for Issuers, Intensive Securities Law and Practice Course, Vancouver, BC, October 2007
Speaker and author, Legal Issues in Residential School Litigation, Aboriginal Law Conference 2001, Whitehorse, Yukon
Blog
Representative Transactions
Advising private issuers on matters relating to compliance with exempt distribution requirements
Advising public companies on insider trading restrictions
Advising investment dealers in civil matters concerning claims of negligence and breach of fiduciary duty
Advising private companies on matters relating to oppression remedy claims
Advising registrants in disciplinary matters initiated by various regulatory bodies