Lori Massini
Associate Counsel
Profile
Lori Massini practices entertainment law, representing numerous Canadian and American producers and studios with their legal and business affairs needs. Clients come to Lori for her counsel on a wide variety of entertainment law matters. Her involvement in the legal and business affairs of an extensive list of film and television series can be seen on her IMDB page.
Lori has acted as production counsel for original programming for networks such as Nickelodeon, Disney, the Food Network and Discovery. She has extensive experience negotiating contracts for actors, directors, producers and crew, managing employment and labour issues, advising on corporate legal matters and overseeing complex financing arrangements.
Formerly Vice President of Legal and Business Affairs for a major film and production studio. She earned a Bachelor of Arts in Political Science with First-Class Honours at the University of Calgary and a Bachelor of Laws at the University of British Columbia.
Lori is active in the arts, and is an accomplished dancer and musician.
Lori is Chair and founding member of the Meritas Entertainment Law practice group, connecting and developing practitioners of all aspects of entertainment law within Meritas member firms around the globe.
Education
University of Calgary, B.A.
University of British Columbia, LL.B.
Year of Call: 2007 (B.C.), 2017 (Ontario)
Video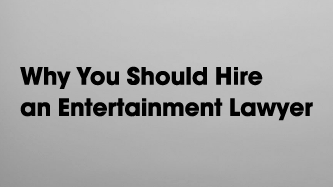 Professional Activities
Chair, Meritas Entertainment Law Practice Group
Member-at-Large, Entertainment, Media and Communications Law Section, Canadian Bar Association
Ambassador, Dress for Success Vancouver
News & Media
Blog
Publications