Saba Z. Naqvi
Associate Counsel
Profile
Saba practices in the area of U.S. and Canadian immigration law. She is a founding member of Boughton Law's Cross Border and Immigration practice groups. She is licensed to practice law in the State of California and the Province of British Columbia, and is a dual citizen of the United States and Canada.
Saba represents corporations and individuals in a wide range of U.S. and Canadian immigration and citizenship matters. Her immigration practice includes applications for temporary and permanent residence including applications for work permits, NAFTA based applications including TN status and intracompany transferee applications, British Columbia Provincial Nominee Program (BC PNP) applications, immigrant investor cases for permanent residence in Canada or Green Card status in the United States, spousal sponsorships and citizenship matters. Saba also defends clients in matters of inadmissibility, appeals and application refusals before the Immigration Division and the Immigration Appeal Division tribunals. She regularly represents clients with cross border inadmissibility issues including U.S. waivers, applications for criminal rehabilitation and temporary resident permits.
Saba often advises businesses on navigating cross border customs issues such as, importing and exporting goods between Canada and the United States.
Saba served as Chair of the American Immigration Lawyers Association (AILA), Canada Chapter in 2009-2010. She authors the Immigration Chapter in the Annual Review of Law & Practice published by the Continuing Legal Education Society of British Columbia and is the only female cross border immigration lawyer in Vancouver licensed both in California and British Columbia.
We can serve our clients in Mandarin, Cantonese and Russian languages. 
Education
University of Toronto, B.A.
Southwestern University School of Law, J.D.
Year of Call: 2006 (B.C.), 2002 (California)
Video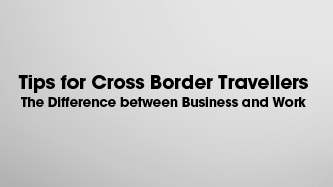 Professional Activities
Chair, AILA Canada Chapter, 2009-2010
Member, AILA Canada Chapter
Member, Immigration Section, Canadian Bar Association, BC Branch
Member, American Bar Association
Member, Vancouver Bar Association
Speaking Engagements
"Beyond Borders: Doing Business Internationally", The Entrepreneur, April 2017
Presenter at BC HRMA Legal Symposium 2016,"Foreign Recruitment Regulatory Update", February, 2016
Presenter at the Doing Business in Canada Seminar, "Immigration Issues", March 5, 2010
Author, Annual Review of Law & Practice, Immigration Chapter, Continuing Legal Education Society of British Columbia
Contributing Author, ImmQuest, Immigration Newsletter, Thompson Carswell
Contributing Author, Immigration Law Reporter, Third Series, Thompson Carswell
Speaker, Immigration Law & Employer Compliance, Cross Border Immigration & Inadmissibility, Vancouver, British Columbia, Lorman Education Services
Speaker, EB-5 Immigration Investor Program in the United States, Filing an Application Step by Step, Vancouver, British Columbia, Pacific Corridor Enterprise Council
Blog