Bruce J. Harwood*
Shareholder
Profile
Bruce is a former officer with the Department of Citizenship and Immigration, and advisor to the federal court on citizenship matters as amicus cariae. He practices exclusively in the area of immigration and citizenship.
Bruce represents both corporate and individual clients in a variety of matters under the Immigration and Refugee Protection Act, the Citizenship Act and ancillary legislation such as the North American Free Trade Agreement and Canada Chile Free Trade Agreement as well as provincially based nomination programs. This work includes applications for permanent residence in business, Immigrant categories, applications for skilled workers under Federal and provincially based Immigration Programs, applications for temporary workers under the Immigration Regulations pursuant to the Immigration and Refugee Protection Act, as well as applications for Canadian Citizenship.
Bruce assists clients with issues of criminal or medical inadmissibility and has appeared before the Immigration Appeal Division and Federal Court of Canada.  Bruce's Immigration and Citizenship Practice also involves working with the Tax Group on residency issues to develop effective tax planning for persons seeking permanent residence in Canada.
Education
University of Victoria, B.A. (1975)
University of Victoria, M.A. (1986)
University of British Columbia, LL.B. (1984)
Year of Call: 1987 (B.C.)
Video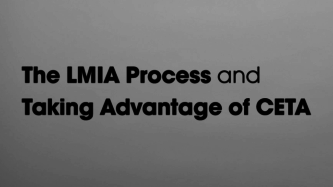 Professional Activities
Former Immigration Officer (1978 to 1981)
Member, Canadian Bar Association
Member, Immigration Section (BC Branch)
Co-Founder, Boughton Law Immigration Group
Former Amicus Curiae Federal Court of Canada for Citizenship Matters
Speaking Engagements
"Beyond Borders: Doing Business Internationally", The Entrepreneur, April 2017
"Be Part of Canada's Future with CETA," April 2017
Presenter, BCHRMA
Presenter, Asia Pacific Gateway Skills Table
Presenter at BC HRMA Legal Symposium 2016,"Foreign Recruitment Regulatory Update", February, 2016
News & Media
Blog