Jeff S. Glasner*
Associate Counsel
Profile
Jeff's practice focuses on representing taxpayers in their disputes with the Canada Revenue Agency and the British Columbia Ministry of Small Business and Revenue.  In his capacity as a member of the firm's Aboriginal Practice Group, Jeff also assists First Nations in the setup of business and tax structures.
Jeff is a member of the Meritas Canada Tax group – a group of over 30 tax and estates lawyers practicing in 9 different law firms across Canada.  He is a frequent presenter on tax-related topics.
Education
McGill University, B.Comm.
University of Victoria, J.D.
CICA In-Depth Tax Course Levels I and II (2007)
Year of Call: 2005 (B.C.)
Video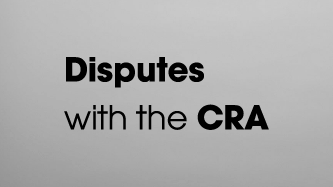 Professional Activities
Past-Chair, Taxation Law Subsection of the Canadian Bar Association (BC Branch)
Member, Joint Canada Revenue Agency –Canadian Bar Association Liaison Committee (Pacific Region)
Speaking Engagements
Presenter, "Dealing with the Collections Department of the Canada Revenue Agency", Credit Counselling Society Training Event, Credit Counselling Society, May 2017
Presenter, "Current Trends in CRA Tax Disputes", Canadian Tax Practice Group,
BKR International, September 2016
Presenter, "Qualified Donee Status", Bridging the Gap Conference,  Stó:lō Nation, May 2016
Speaker, "Current Trends in the CRA's Handling of Status Indian Tax Exemption", PBLI Program – Aboriginal Law: Current Issues 2015, May 2015
Presenter, "Income Tax and GST Exemptions for First Nations", Stó:lō Finance Officers Association, December 2013
Speaker, "Tax Exemptions for First Nations: What's New with Section 87 of the Indian Act and Beyond", CBABC Professional Development Webinar, September 2013
Presenter, "The Latest Development in First Nation Taxation" at the Aboriginal Law: Current Issues Forum, May 2013
Presenter, "Tax Dispute Update". Presented to the Certified General Accountants – Fraser Valley Region, February 2013
Presenter, "First Nation Trusts and Active Businesses" at Building an Economy – A Yukon Investment Symposium, Whitehorse, November 2012
Presenter, "Recent Tax Issues with Aboriginal Investment 'On Reserve': The Supreme Court of Canada's Decision in Bastien Estate v Canada and Dube v Canada", CBABC Joint Aboriginal Law and Taxation Law Section Meeting, November 2011
Blog
---
Testimonials
"It's very difficult to go through CRA audit and not knowing what you do, what to tell, whom to talk and where to run. I was extremely lucky to get introduced to a great lawyer, Jeff Glasner, who helped me through the whole process of winning the case. He is not only knowledgeable and intelligent, but very talented lawyer you has very good people skills. I recommend him to all my friend and clients, who may have any issues with taxes in Canada"
"I am a 71 year old widow, 20 years in business and never had a tax problem until I got the call from the CRA audits and assessments, their unobtainable numbers plus a lien on my house was just the beginning, I felt I was being buried alive and having to dig my way out with a teaspoon, I then contacted Jeff.
He took control over the mounting difficult situations. His expertise in navigating his way through the various departments and his ability to confer with the heads/decision makers led us to a successful appeal. His attention to detail, his professionalism and his patience and empathy towards me gave me much comfort.
I would highly recommend Jeff to anyone having to deal with the Government Taxation Department and thank him and his staff for their due diligence."
"Jeff represented me in a stressful and frustrating income tax negotiation with CRA. It was so hard for me to communicate and/or explain the case with CRA, but once Jeff took it over, things went so smoothly. His professionalism, experience, and knowledge helped me solve the problem perfectly. Thank you Jeff, you are awesome!"
"Jeff brought sanity to our lives in an exceedingly difficult three year period after we were confronted with a totally unacceptable and unfair CRA assessment of our business. Jeff, from our first meeting on, was empathetic and asked really good questions in order to best assess our issues and our complicated situation (international information age-business with a ton of travel, unusual expenditures and high-quality family member involvement). He told us that he believed he could help us, without making any ridiculous or potentially false promises of what exactly could be achieved.
From the get-go, Jeff was a great communicator throughout our long process, understanding that we were anxious about the situation. He also developed a professional and mutually respectful relationship with our long-serving accountant, which was a relief as we could leave it to the two of them to work together on technical issues. Jeff guided us in writing out our case so we could be understood and so he could represent us in the best way possible. He did so from both a factual and a legal point of view. Jeff was realistic in explaining how the process would work and the challenges of the system, while sympathizing with our upset at so many aspects of the CRA assumptions. He provided us with reasonable, achievable outcomes and expectations and did a great job of informing and framing the decisions that we made in the process.
A key to our making those decisions was that Jeff kept us informed of what was happening and was proactive in dealing with the many delays and the seemingly ongoing 'unfair' and oft-delayed treatment of our assessments. Frankly, given the negativity of our CRA treatment, it meant a great deal to us that we felt he literally fought our battles as his own. Given the financial stakes, as well as the potential reputational issues involved, it was also important to us, bottom line, that Jeff produced exceptional results, given the limitations of the system.
We would both highly recommend Jeff to anyone who needs highly professional, high integrity, realistic taxation representation, with accompanying great communication and people skills and, as a bonus, a sense of humour about the vagaries of dealing with the situation."
"I met Jeff Glasner in May 2014 after enduring several years of threats and harassment from CRA, who were mistakenly holding me responsible for income tax that I did not owe. Within seconds of our initial telephone conversation, I knew that I had made a very good choice in finding someone to represent me. Jeff's knowledge of the law earned my trust, and his professionalism combined with his sincerity and empathy, made me feel that I was in good hands.
He gave me 100% of his time and energy -- he kept me informed at all times, and answered my questions judiciously, thoroughly and in a timely manner.
I am grateful to have had Jeff's expertise, and should I -- or someone I know -- ever need assistance in the future, I would not hesitate to contact him or recommend him."
"I was faced with the challenge of taking the CRA to task, which left me afraid and uncertain. Jeff provided me with not only excellent and comprehensive legal advice, his confidence and assurance helped me to move forward in my appeal. He was successful and the principles for our appeal have continued to ensure that my tax filings are reviewed with his legal review in mind. Thank you so much Jeff for your amazing support and conviction!"
"Navigating the ins and outs of the CRA on our own would have been almost impossible. Jeff Glasner helped to make a stressful and difficult situation with the CRA, a little less so. He was kind and professional. We're grateful for his counsel, and pleased with the successful result achieved."
"In the course of dealing with a complicated legal matter, I engaged the services of Jeff Glasner. Jeff was able to quickly grasp the key elements of the dispute and gave me excellent guidance in preparing my materials in support of my position. As a result, I was successful in having the matter resolved prior to attending in court. I found his manner to be professional and courteous in all respects."
"Jeff represented me in a stressful negotiation with CRA. It's so difficult for people being audited because you really don't have anyone to talk to who understands what you are feeling when you feel attacked by an audit procedure. Jeff handled all my crazy and spontaneous questions, reactions, and concerns gently and professionally with a unique ability to make me feel heard and grounded. I would recommend Jeff to anyone needing a personable conscientious lawyer for sure!"
"When the Canada Revenue Agency first contacted me to do a tax audit, I was like most people and I believed that their job was to enforce the tax laws. After doing some research I came to understand that they are actually, as people have called them, "Canada's largest collection agency." They simply tell you what you owe and it is up to you to pay up or prove them wrong. Jeff Glasner pointed out that the first year of their tax audit was past the allowable date, and the second year of their audit misinterpreted the tax legislation. Their claim of outstanding taxes went from $110,000 to under $5,000. Needless to say, I would use Mr. Glasner again in the future."
"I retained Jeff to resolve an income taxation issue with Revenue Canada I was having. I found Jeff's advice to be both thorough and practical. I was extremely pleased with Jeff's professionalism, competency and promptness as well as the result he achieved for me. I would not hesitate to recommend him to my family and friends in the future."
"As an accountant in public practice, occasions have arisen when a client receives one of "those letters" from the CRA. When those occasions arise, it is reassuring to have access to the knowledge, tax expertise and professionalism that Jeff embodies. Jeff has procured the best results for my clients in each circumstance. His communication skills are exceptional and the ease with which he navigates a client through a complex and stressful event, is without reproach. I highly recommend Jeff to anyone who finds themselves in a challenging tax-related matter with the CRA."
"Jeff, how thrilled we were with the results of your work. Justice really was served. I cannot fully explain the relief we felt realizing we no longer had that horrible audit hanging over our head, weighing us down. My mother and I are so grateful to you and your firm. We count ourselves more than fortunate to have found you as our representative. Even now, I occasionally pull out your letter to the CRA on our behalf. It still gives me that same satisfaction of vindication and exoneration. You addressed a complex issue aptly and adeptly and the full victory came from your handling of the matter. Thank you!"
"I contacted Jeff Glasner after reading on his website about his expertise in representing clients who were dealing with complicated CRA issues. My situation was over $1 million in possible CRA assessments due to directors' liability of a company that had allegedly not fulfilled their mandatory remittances to the CRA. My exposure was huge and Jeff's advice on how to communicate with the CRA was crucial. Jeff kept me informed throughout the process. With his skill in communication and vast past experience with CRA, I am now free of any legal obligation in respect of the company's taxes, and can most definitely state that Jeff was instrumental in guiding me to safety from this CRA assessment."
"Jeff is a pleasure to work with because of his professional and positive attitude. His professionalism is exemplified by his relentlessness towards the cases I present him with. He is extremely approachable and is always willing to listen to the issues I am facing. His patience and clarity in explaining the problems allows me to understand what is happening and be involved in the entire process. Despite all this, the most important aspect about Jeff is that I am always given a decision I am extremely satisfied with. Therefore, I will highly recommend Jeff to all of my friends and clients. "
"I was fortunate enough to meet Jeff through a reputable lawyer network in San Francisco. Jeff and his team were instrumental in getting the grounds ready for a long battle with the CRA. His professional approach, knowledge of Canadian tax laws and handling of the CRA officers played an effective role in getting my case to an acceptable conclusion. His personal and likable attitude also gave me the peace of mind I so badly needed during my tax crisis. I can't think of anyone better than Jeff Glasner to help me resolve my tax disputes with the CRA. Thank you Jeff. "
"It gives me great pleasure to recommend Jeff Glasner for anyone dealing with CRA. Late in 2014, I found out CRA was auditing me. I was not concerned about the audit at first, but not long after the audit meeting, we were sent a reassessment of over $250,000. According to my accountants, CRA were being "very aggressive" about my case. I wanted someone to take my case, along with the stress of the whole situation off my plate. Jeff came highly recommended by my accountants and it was the best decision I have ever made hiring him to appeal CRA's decision.
In taking my case Jeff was extremely knowledgeable, thorough and completely on top of my situation. I was kept informed every step of the way and when CRA promised answers by a certain date, Jeff was on them. The outcome exceeded my expectations with a complete reversal of their initial decision. Give Jeff a call right away if you run into any issues with CRA. You will be glad you did."
"My wife and I were faced with very unfair assessments about the selling of our homes. The CRA wanted just under $1,300,000 from us. It felt like the CRA Auditor did not listen at all to our explanations. The situation was creating great personal stress to us all. Once we found Jeff, he took control of the matter in a professional way. He eased our concerns and worked with us to develop our arguments and organise our evidence. Jeff's strategy and methods all went according to plan. He was able to reduce our assessments by almost 85%. We highly recommend Jeff for any tax dispute matter."
"We retained Jeff Glasner to help us deal with an incredibly unfair, unfounded and unreasonable CRA assessment. Resolving the issue was a long and stressful undertaking, but Jeff's calm nature, professionalism and thoughtful communications helped us navigate our way through the ordeal. In terms of results, the final settlement amount was approximately 5% of the total initially demanded by the CRA. We would happily recommend Jeff's services."
"I contacted Jeff to help me resolve taxation issue with CRA. His service has been proven to be professional by being knowledgeable, organised and punctual. His careful consideration towards my matters in my case was very kind. I am very pleased with the successful result he achieved for me. Because of his help, I am able to say that my life is less stressful, and that a weight has been lifted off of my shoulders. Jeff - all the best to you in the future."
"As a status Indian operating my business on reserve lands, Jeff was instrumental in the success of my tax dispute with the CRA which took 9 years before CRA dropped the case. Jeff's knowledge and expertise on Aboriginal taxation and existing case law was key in positioning my dispute and having a positive end result. I am thankful that I chose Jeff to represent me. "
"We are a small manufacturing plant from South Louisiana. After the CRA billed us for $3M in unexpected GST, we pushed back using a Canadian Accounting firm and Jeff Glasner. We had already gone through about 3 years of appeals and it looked like no hope of getting our money back from the CRA. The accountant and Jeff continued to work the issues and we received more than we had ever thought we could get resolved with the CRA. It was a big win-win-win for us, the accounting firm and Jeff."
"WOW!!!, Jeff is the man who really can beat a daunting tax bill. From our initial conversation to completion, Jeff was a person with great guidance and knowledge. He developed a plan of action that worked perfectly. Thinking about Jeff? Well, do not hesitate because he can give you a direct honest answer - he did that with us and was spot-on. Before him, we found the entire process incredibly overwhelming but felt safe and looked after from the start once we hired him. He did not give up until we had a resolution. Our case was 100% successful, and we are not only grateful but also impressed with how effectively we were helped. Jeff's team is a rare find, and we are happy to put this tax dispute behind us. Thanks Jeff, you rock.
"
"Jeff, thank you very much for your help. I appreciate the level of service you offered and your understanding of the process. My frustration levels dealing with the CRA for years was beyond an annoyance. You instilled confidence in me that this matter could be resolved in a relational manner. Thanks again for the help. "
"First and foremost, I want to say that if it wasn't for Jeff Glasner, I don't know where I would be with my CRA case. I was lost, stressed out and felt hopeless when I had my CRA audit, resulting into many sleepless nights. Luckily for me, I met Jeff. His confident demeanour and years of expertise on the matter really showed, and he was able to give me professional and resourceful guidance in how to fight my case. He took matters very seriously and with confidence, told me he would do his absolute best to get me the results I wanted. Rest assured, he did. I tend to get overwhelmed easily in difficult situations but Jeff's patience, kindness, and the way he empathized with me, reassured me that I was in good hands. I would highly recommend Jeff and his whole team to anyone having trouble with the CRA. You will not be disappointed! Thank you again Jeff for all your help and services. I am truly grateful to have met you!"