William (Bill) H. Cooper*
Associate Counsel
Profile
Bill has over 45 years of tax and financial experience as both an accountant with a multi-national forest products company and as a tax lawyer practicing in Vancouver, Ottawa and Toronto.  For most of his 35 plus years of tax practice, Bill has been an advisor to private, owner-managed businesses.  His focus has been on the creation of tax effective legal structures, the planning and implementing of family business succession plans, the structuring of the purchase and sale of private businesses, and the implementation of tax effective financing structures. Bill has also worked with many First Nations in B.C. and the Yukon helping them to establish tax-effective investment structures, including the settlement of sophisticated First Nation Trusts.  Bill also represents clients in tax disputes with the CRA and other taxation authorities.
Bill has lectured and written on a wide variety of tax matters for professional associations and independent tax advisory organizations.  He also taught Tax Law and Policy at Carleton University. His extensive tax experience includes working as an advisor at the most senior levels of the Canada Revenue Agency (CRA) and the Department of Finance (Finance) in Ottawa. In his role with the CRA, Bill reviewed transactions of national importance and worked with senior officials of Finance and the CRA developing tax policy and federal income tax legislation, as well as providing Rulings on business transactions across Canada.
Bill is the co-founder of Meritas Canada Tax, an affiliation of over 30 tax and estate lawyers practicing from coast-to-coast with law firms that are members of Meritas Law Firms Worldwide.
Education
Chartered Professional Accountant (CPA, CGA)
University of British Columbia, LL.B.
Year of Call: 1983 (B.C.), 1988 (ON)
Video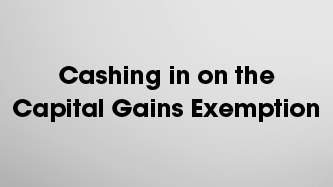 Speaking Engagements
"Exit Strategies: The Purchase and Sale of a Business"; The Entrepreneur, April 2017
Editor-in-Chief and Host of TaxMentor's Monthly Owner-Manager Tax Update Webinar – 2003 to date
Estate and Succession Tax Planning Update & The 2015 Top Tax Planning Issues – Burnaby / New West CPA Chapter – Oct. 17, 2015
Family Businesses – Business in Vancouver – Business Excellence Series – Oct. 15, 2015
Estate and Succession Tax Planning Update – Vancouver CPA Chapter – Sept. 17, 2015
Planning for the Succession of the Family Business – Kelowna – Sept. 11, 2015
2015 Hot Tax Strategies & Taxation of Farm Transfers – Fraser Valley CPA Chapter – Feb. 28, 2015
Trust and Estates Updates & Business Succession; CPA Seminar, November 29, 2014
Cross Border Travellers – Tax Consequences – Boughton Law Corporation – May 15, 2014
Tax Update for Non-Tax Lawyers; CPD Seminar, April 24, 2014
First Nation Trusts – A Path to Self Sufficiency – FOA Canada National Conference, February 26, 2014
Business Transition Planning for Owner-Manager Businesses; CIBC Wood Gundy, Oct. 2, Nov. 6, 2013
The Taxation of Corporations – A Checklist, December 7, 2012
Trusts Under Attack – The Trust Checklist, May 2010
CLE Residential Real Estate – Tax Checklist, December 2009
STEP Canada's 11th National, June 18 and 19, 2009
CCH Webinar on Tips and Traps, February 5, 2008
Blog