Profile
Luca is a Shareholder, member of the Board of Directors of Boughton Law, and leads the Business Practice Group. Focusing primarily on Corporate and commercial law, Luca supports his clients in the structuring, sale and continuing operations of their businesses. With a track record of successful transactions spanning SMEs, global firms and numerous industries, his clients value his unwavering commitment to excellence and long-term planning to support their current and future business needs.
Collaborating closely with other members of Boughton Law, including the Tax, Litigation, Employment, and Real Estate Groups, he provides thorough legal solutions through all phases of his clients' needs. Luca's deep understanding of a client's business allows him to provide tailored legal guidance along with uncovering potential business opportunities.
In addition to corporate and commercial law, Luca maintains an ancillary practice in IP law and is a registered Canadian Trademark Agent.
Throughout his career, Luca has been committed to giving back to the community where he lives and works. Serving on a number of committees and boards, his efforts have supported meaningful civic, social and charitable initiatives throughout Greater Vancouver. Within the firm, he developed and currently chairs Boughton Law's Community Action Committee, a firm-wide initiative that pairs Boughton's lawyers with organizations in need of volunteer legal expertise. Most recently, Boughton has partnered with Dress for Success to help women entrepreneurs navigate the legal hurdles of the business world.
Education
Simon Fraser University, B.A.
Queen's University, LL.B.
Year of Call: 2002
Video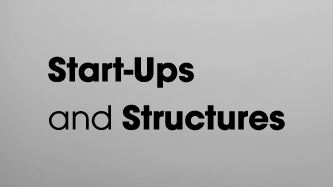 Professional Activities
Board Member, Meritas Law Firms Worldwide
Vice-President, Downtown Vancouver Business Improvement Association
Board Member, Vancouver New Year's Eve Celebration Society
Former President, Italian Cultural Centre Society
Committee Member, Meritas Law Firms Worldwide
News & Media
Blog
Representative Transactions
Acted for a resort development company in connection with the restructuring and development of a $600 million dollar resort
Acted for vendors in a $70 million asset sale of a nation-wide laundry service
Acted for purchasers in a $5 million asset purchase of a software licensing business
Acted for vendors in a $10 million asset sale of a software licensing business
Acted for franchisees and franchisors in large and small franchises including preparation, review and negotiation of franchise agreements, negotiations with landlords on behalf of franchisors regarding franchisee leases, and  wind up of franchise agreements
Acted for numerous purchasers of local businesses as part of their applications for the Provincial Nominee Program
Acted for both purchasers and vendors of numerous professional practices in Metro Vancouver
Acted for vendors in a $7 million share sale of retail business
---
Testimonials
"We have had the pleasure of working with Luca Citton since 2010. His ability to problem solve and apply creative solutions to complex, and often delicate situations within business sales and acquisition transactions has certainly gained our confidence, and respect, and we highly recommend Mr. Citton to our clients."